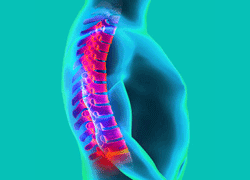 Are you trying to cure herniated disc pain? You have come to the right place to get help. Our online community is completely free to enjoy and provides expert guidance for patients who have been diagnosed with any type of spinal disc condition, including degeneration, bulging, herniation or rupture.
Of all the many possible causes of back, neck and sciatica pain, herniated and degenerated spinal discs are certainly the most commonly diagnosed and actively treated by medical, complementary and alternative care providers. This is ironic, since herniated disc treatment is statistically the least successful of all endeavors in the entire back care sector of medicine. We explain why disc pain treatment is generally so ineffective and provide advice on achieving better therapeutic outcomes.
I understand how frightening it can be to be diagnosed with a herniated disc. I also know how confusing the many diagnostic terms and treatment options can be. I lived with the same fear, frustration and pain for many years, but eventually found a total cure. Herniated-Disc-Pain.Org provides information that has cured tens of thousands of people over the past 12+ years. No other website can claim this effectiveness. It is now my singular objective to help you to find relief.
If you require emergency help right now, please accept our invitation to learn more about our proprietary pain relief program which can be used at home to end suffering from a wide range of causative conditions.
Sensei Adam Rostocki 
Founder and Editor-in-Chief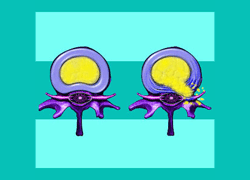 Help for Herniated Disc Pain
This patient education website features comprehensive sections describing the causes and symptoms of herniated discs. The site also provides an in-depth look at the spinal anatomy to help you better understand how and why discs can suffer from degeneration or injury. Intervertebral disc abnormalities can be diagnosed using a staggeringly diverse range of terminologies. This catalog of nomenclature can create tremendous confusion for back and neck pain patients. We seek to clarify the many diagnostic terms that are used found on MRI reports and other diagnostic imaging studies. Finally, the site explains the diversity of herniated disc treatment options. From home remedies to conservative care to intervertebral disc surgery, there are more choices than ever before. You must understand the positive and negative considerations of each type of therapy in order to select the best treatment approach for your needs.
You will never find a more complete encyclopedia of herniated disc information anywhere. It is our hope that you can use this completely free resource to find a cure for your own disc pain symptoms. Life is much better when you can leave the tremendous burden of back or neck pain behind and face the future with optimism and good health.
If you choose to support our mission by donating, or purchasing one of our products, please know that all the money raised will go to help other patients. All of our editorial board members are volunteers and all of the website income goes directly to fund our continuing research, education and advocacy efforts on a global scale. This mission is extremely important for patients in underserved medical markets, since they do not have access to care or even quality health information. Thank you for helping us to help them.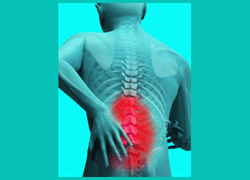 How to Cure Herniated Disc Pain
There are hundreds of topics detailed on Herniated-Disc-Pain.Org. New content is continuously being researched, developed and published. All of the main topics are featured on the navigation bar. This navigation guide appears on every page, so it is impossible for you to get lost when searching for the information you need. If you require additional help looking for a particular topic, you can view all of our subjects on our site map.
Please take your time to read each resource section in its entirety. Every navigation topic is broken up into several targeted articles. The goal of this format is to provide a highly detailed account of all the major topics by concentrating on a specific focus in each essay. After reading all the articles in each complete resource section, you will have a thorough view of the subject matter and will be better prepared make quality choices when it comes to your own treatment decisions.
Our entire website is based on direct patient citations, research and clinical experience, not marketing objectives. We never confuse advertising with factual content and will never endorse any product or therapy in exchange for any form of compensation.