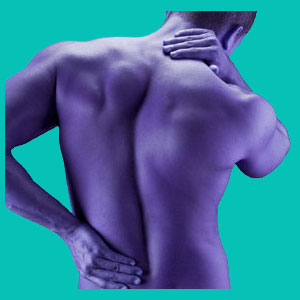 Please visit all the comprehensive online web resources in The Cure Back Pain Network. This is the parent organization of Herniated-Disc-Pain.Org and all the sites in the network are completely free to use. Each site is focused on a niche aspect of dorsalgia and caters to the needs of patients who have been diagnosed with a specific spinal or muscular condition. If you are looking to learn about back pain, neck pain, sciatica, spinal stenosis and of course, herniated discs, you have come to the right place.
Our editorial board works diligently to provide the latest up to date information to help you to find solutions for your symptoms. If you have specific requests for topics not covered, please contact us and we will include the material in an upcoming article. We want you to feel at home in our online community of back pain patients and we will do everything possible to help you in your quest for relief. We are all volunteers and are not interested in your money, only your good health.
Back Pain Origins
Herniated discs are only one problem affecting patients in the dorsopathy community. There is an epidemic of painful back and spine conditions afflicting hundreds of millions of people worldwide. As a fellow patient, I felt the need to help others find the information they need to better manage their own terrible suffering. The Cure Back Pain Network is the representation of my quest to help others to end their chronic torment.
I began the websites in 2006 and have steadily built them from their humble beginnings into the largest database of back, neck and sciatica pain articles anywhere. I thank our editorial board for making The Cure Back Pain Network a safe haven for patients to find honest information, without being subjected to constant marketing by companies which are only trying to make money from people's pain.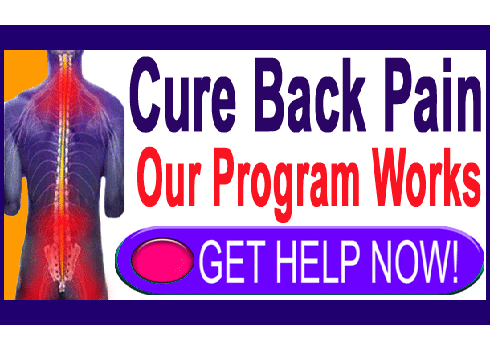 Back, Neck and Sciatica Pain Resources
Increase your overall and specific understanding of any back, neck or sciatica pain condition through focused research, using the other niche topic websites contained in The Cure Back Pain Network:
Read all about herniated discs and degenerative disc disease on the original flagship site, Cure-Back-Pain.Org. Here, you will find a literal encyclopedia of back pain information.
Better understand how sciatica can be linked to a herniated disc or caused through many other processes by reading Sciatica-Pain.Org.
Herniated discs and other structural issues in the spine can cause central spinal stenosis. Learn everything there is to know about this potentially serious condition on Spinal-Stenosis-Treatment.Org.
Herniated discs might also cause neck pain when they occur in the cervical spine. Research the many possible invasive and nonsurgical therapy options for neck issues on Neck-Pain-Treatment.Org.
The Chronic Pain Coach provides a firsthand perspective on coping with the ravages of long-term illness and persistent pain.
Lower back pain is still the major symptomatic torment for millions of people around the world. You can learn all about its causes, symptoms and treatments at Low-Back-Pain.Org.
Sacroiliac joint pain is often misdiagnosed as coming from the hip or lumbar spine and the opposite holds true, as well. Learn how to improve the chances of correctly diagnosing and successfully treating SIJ symptoms at Sacroiliac-Joint-Pain.Org.
Facet joint syndrome describes painful degeneration and possible hypertrophy of the spinal joints. Lean how to cure facet joint pain and find relief from your suffering.
Piriformis syndrome is one of the most frequently diagnosed origins of pseudo-sciatica symptoms. Learn all about piriformis pain and how to resolve the condition forever.
Scoliosis patients are often overwhelmed by the diagnosis and unsure how to proceed with therapy, as much controversy exists about the optimal treatment path. Scoliosis-Pain.Com clarifies the facts of scoliosis and provides excellent free educational and advocacy services.
Vertebral migration can become a significant risk to neurological functionality in rare cases. Learn all about spondylolisthesis from the premier informational source on the web today.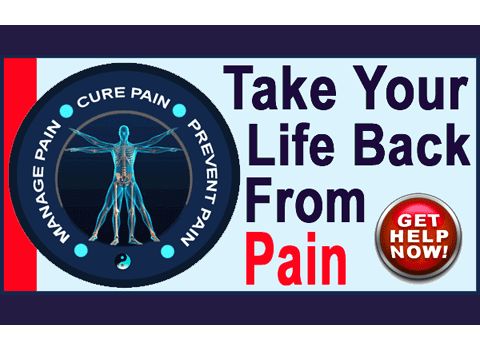 Painful Background
My own back problems began at the age of 16. After suffering for 18 long years and trying everything to heal my spine, I was ready to give up. I spent a fortune out of my own pocket trying to treat my pain using electrotherapy, chiropractic, massage, prescription drugs, reiki, physical therapy, exercise, dietary changes, acupuncture, heat, ice, TCM, hydrotherapy and a host of medical products. Despite all these therapies, my pain actually grew worse year by year until it dominated my life.
I was recommended to have spinal surgery several times, by many doctors, and was really considering it until I met Dr. John Sarno and used his knowledge therapy approach to change my fate. Ironically, although I paid a considerable sum of money to be treated by Dr. Sarno himself, I found the most relief was provided by the total of about $20 I spent on 2 of his books, Healing Back Pain and The Mindbody Prescription.
Unfortunately, my respite from pain only lasted a few short years and then injury and ever-advancing age brought back the agony once more. I persevered and eventually completely cured myself using the practice which would become our proprietary pain relief program. For additional information on my own continuing journey as a patient, please read my herniated disc story.
Back Pain Solution
I have been a chronic pain scholar for over 25 years+ now. I have been involved in research and patient advocacy for over 20 years on an international level. The doctors of the editorial board are some of the finest anywhere in the world. Together, we hope to provide you with the most valuable weapon against back and neck pain: Knowledge.
These sites are my gift to all herniated disc patients, offering completely free articles and insight into the causes and solutions for an incredibly diverse assortment of structural and mindbody problems. To this day, I am so proud of all the good the sites have accomplished in helping people all over the world to end their pain.
My editors and I promise to continue working diligently as long as people are in pain. Remember, I am one of you. We are united in our ordeal and I will never rest while you continue to suffer.
Check out the latest news about herniated disc treatment.