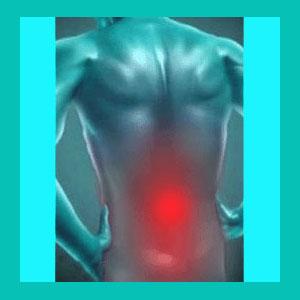 Coaching for herniated discs provides mindbody interventions that are clinically proven to enhance the quality of life, despite the presence of chronic and otherwise unresponsive pain. Since herniated discs are some of the major sources of chronic symptoms, pain coaches have developed focused programs to help disc pain sufferers to live better with their intervertebral turmoils. Pain coaching is recommended by many doctors, since it helps to bridge the gap between medical treatment and the many other support services that benefit patients, but can not be provided by physicians.
Health coaching ranks among the fastest growing professions, since its efficacy can not be denied. In fact, most clients report that they are more satisfied with the positive effects of their coaching than with any type of medical or complementary medical care they have attempted. However, it must be noted that pain coaching is not a medical or complementary medical therapy. In fact, it is not even a healthcare service. Instead, coaching is a way to improve the overall quality of life, regardless of suffering from a chronic health issue, such as a herniated disc.
This treatise examines pain coaching programs that can assist herniated disc patients in feeling and functioning better than they ever thought possible.
What is Coaching for Herniated Discs?
Coaching refers to a practice sometimes known as health coaching. This science consists of guiding the client to explore methods, practices and techniques that can enhance their satisfaction in life, boost positive outcomes from all endeavors and facilitate positive changes where deemed necessary.
Coaching is unique, since it is not a physical or mental health therapy, yet it can provide tangible benefits to both the mind and body. Coaches are not friends or therapists. They are motivators, supporters, inspirers, provokers, and ultimately, mentors for their clients. A great coach does not lead their client in a direction that suits the preferences of the coach. Instead, the coach must guide the client towards finding their own path, through motivational interviewing techniques, pointed questioning and introspective exercises.
While actual programs differ greatly, coaching, in all forms, seeks to move the client forward in life, regardless of impediments that they currently endure. For people with chronic disc pain, all efforts will be made to separate the client from the common idea that their symptoms must control their lives. Instead, clients will be guided towards expanding their joy potential, functionality and satisfaction in life, even if their pain does not ever completely resolve.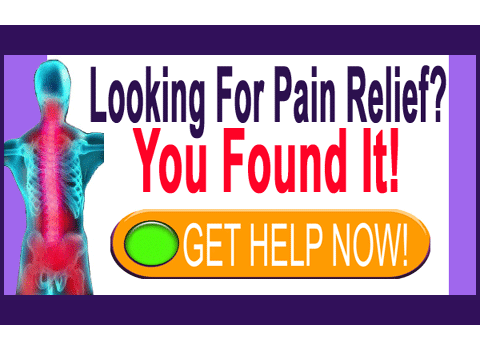 To summarize health and pain coaching, it suffices to say that the programs are not meant to be treatments in the traditional sense. Instead, they are geared towards optimizing life quality, by teaching the client how to best cope with the ravages of their sufferings using 100% positive, self-initiated and goal-oriented interventions that rival the efficacy of many medical pain management practices, without any of the risks.
Coaching for Herniated Discs Practices
Pain coaches might use a diversity of different practices that are geared towards fulfilling their client's needs. Each coach is unique in their style and direction, as well as in the techniques that they might utilize. Clients also dictate the direction of coaching and the best practices to accomplish goals based on highly case-specific criteria. As previously mentioned, a coaching plan is designed anew for each and every client to maximize its effectiveness and provide for perfect integration into the client's life, personality and preferences.
Some of the more popular techniques include meditation, guided imagery, PMR, EFT, affirmations, pain journaling, introspective journaling, practical philosophy, better communication habits, decreasing dependence, increasing fitness activity, promoting physical, mental and emotional health and fostering objectivity in the client's life.
Virtually all varieties of coaching uses the power of goal setting, strategizing and achievement to make positive changes within the client's world and then uses these accomplishments to empower the client towards conquering ever-more important hurdles. Instead of making the client into a victim of pain, coaching teaches them empowerment and the ability to demonstrate courage in the face of fear and adversity.
Coaching for herniated discs utilizes the scientifically-verified principle of neuroplasticity to change negative thought patterns, subsequently changing negative behavior patterns.
When coaching is applied by an expert, the client will feel better. They will function better. They will live better each and every day, regardless of the limitations of pain or illness on their lives. This is exactly the type of help so many herniated disc patients require in order to place themselves back on the right path towards productivity in life.
Coaching for Disc Pain
There is no herniated disc intervention that is more personal than coaching, with each client receiving attention that is 100% custom-tailored to their specific needs. This is surely one of the great differences that help coaching to enjoy such efficacy. This individual focus also explains countless positive citations among clients, since many of these people have been disenfranchised by the traditional healthcare system, which has not given the patient the individual help that they justly deserve.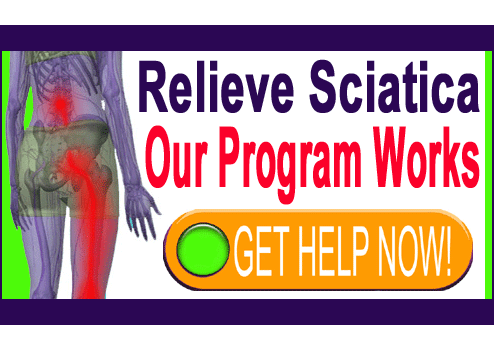 Coaches come in all types and specialties. Life coaches work with clients who are pursuing all manner of goals. Therefore, it is vital for suffering people to find a coach who focuses exclusively on health and chronic pain coaching.
These experts have spent years, and sometimes decades, developing the skills, experience and empathy that are inherently required to assist people who suffer with serious symptomatic conditions, such as pathological herniated discs. Some of the best coaches are actually patients themselves, using their own personal journeys to guide others towards better and more fulfilling lives.
To learn more about pain coaching services, be sure to seek out a qualified expert in chronic pain or illness support services. You an also speak to your doctor to learn more about health coaching services. For expert pain coaching services, we recommend The Chronic Pain Coach. We are fortunate to have their professional coaching tools available as part of our comprehensive pain relief program.
Remember, one of the major differences in the methods utilized by coaches is their complete lack of health risks. Many clients achieve highly effective pain relief, using 100% holistic and constructive practices that are actually good for them, rather than relying on injections or poisonous drugs to become slaves to symptom-based treatments.
Herniated Disc > Herniated Disc Treatments > Coaching for Herniated Discs