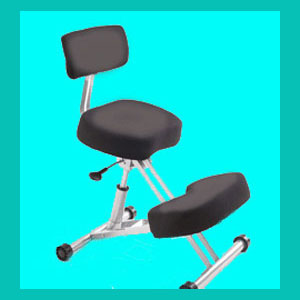 A herniated disc chair is a specially made seating device used to reduce the symptomatic expressions of severe lumbar herniated discs. Sitting is a common complaint of many lower back pain sufferers and finding a comfortable chair is a virtual miracle for people who must sit often, despite their agonizing lumbar misery.
This article will provide commentary on why so many low back ache sufferers have trouble sitting. Furthermore, we will look at some effective seating solutions and help patients determine the best type of chair for their needs.
Styles of Herniated Disc Chair
There are a variety of ergonomic office chairs which claim to reduce lower back strain and cushion the buttocks and coccyx. Most of these chairs are very expensive and feature a plethora of adjustments and high-end materials to really provide a customized sitting experience. Some of these are marketed specifically to back pain sufferers, while others are simply touted as the best all-around ergonomic office chairs.
It is possible to find a less expensive ergonomic chair which might provide the relief you desire, but it is a case by case, hit or miss process. However, just because you pay more for a top quality chair does not mean that it will suit your seating needs or preferences.
Remember, top grain leather, hand-sewn upholstery and triple-plated chrome hardware will do absolutely nothing at all to help provide back pain relief. These are merely creature comforts and status symbols, not indicators of the potential efficacy of any back pain chair.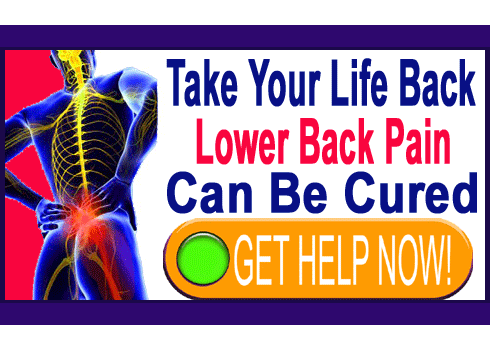 Herniated Disc Kneeling Chairs
Kneeling chairs are another solution to help back pain patients sit more comfortably. Kneeling chairs place the user in a modified seated posture, half in between sitting and kneeling. This position takes much of the stress off the lumbar spine and places more weight on the shins. Some patients find this sitting option strange, but others take to it right away, once they notice the relief it may provide.
Many kneeling chairs are also quite pricey, but some of the most popular have been copied in less expensive versions, featuring all the features of the original models at less than half the cost.
I never recommend that any patient purchase a kneeling herniated disc chair without trying one out first. Some people just can not get used to them and waste their money. A few patients actually find that a kneeling chair exacerbates their pain. Never buy sight-unseen for best results.
Herniated Disc Chair Assistance
Sitting has always been a terrible struggle for me, since my back began to trouble me in my late teens. It was painful and made my entire lower body numb, weak and stiff. Sometimes, it was simply impossible for me to sit at all for any length of time. I tried many types of chairs and never found one which truly made a significant difference in terms of benefits, but some chairs certainly made matters worse for me.
Remember, in some patients, pain which results from sitting with a herniated disc is often a result of psychological conditioning, rather than anatomical motivation. Sitting is not inherently bad for the back, as some less ethical care providers would have you believe. While it does increase pressure on the lumbar spine, sitting is an activity which humans have been doing since the dawn of time.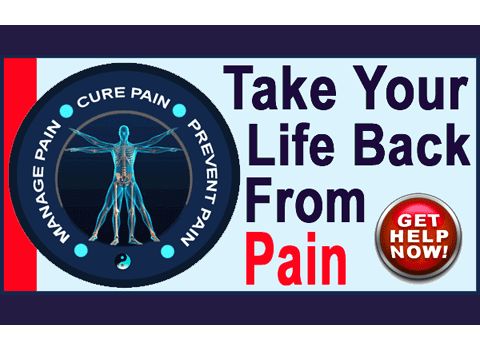 Sitting, in fact, actually may reduce pain in just as many patients as it causes it. There is an actual structural reason for this to occur in spinal stenosis patients, but in the rest, it is also likely to be merely a programmed response.
Regardless of the cause of your seated pain, if you can minimize it with a good herniated disc chair, then so be it. It seems like a small price to pay to be able to relax in comfort or work without focusing on the pain.
My solution is free, but may not work for everyone. I simply choose to stand. It is that simple. I set up my desk so that I can stand and work. Now, take it from me, this is not a perfect answer by any means. Standing all day is equally torturous to endure, but I can do it. So, what choice do I have? If you need tips on setting up a standing office set-up, feel free to write to me for some advice. I am happy to help.
Herniated Disc > Herniated Disc Products > Herniated Disc Chair