Symptomatic herniated discs do not cause back pain in the majority of cases. Most painful discs create symptoms in the limbs, instead of in the back itself. This is a fact that is very important for diagnosed patients to understand and one that is virtually unknown outside of medical circles.
The most common reason given to justify the decision to undergo herniated disc surgery is chronic back pain. Ironically, this is the least common result of any type of herniated disc. Furthermore, when patients cite back pain as their main motivating factor for wanting surgery, their results tend to be the very worst of the entire disc surgery sector, which already suffers the most disappointing results of all spinal operations.
This important essay provides information that every disc pain sufferer needs to know. We will discuss why so few symptomatic herniated discs cause back pain and focus on the symptoms they might actually enact throughout the body.
Most Symptomatic Herniated Discs Do Not Cause Back Pain
Before we get started, it must be known that some herniated discs can cause back pain. However, these are rare events and not linked to any pain that is felt by the disc itself.
Spinal discs have no nerves. They have no internal blood supply. They can be pierced without any discomfort. These structures are simply gelatinous tissues that provide flexibility and shock absorption qualities to the spine. Spinal discs exist between every vertebral bone (except the atlas and axis). When a disc bulges, herniates or ruptures, there are usually no consequences in terms of pain. That is, unless the disc material negatively influences a spinal nerve or the actual spinal cord.
Back pain experienced as a result of herniated discs is usually of a secondary nature, such as in the following scenarios: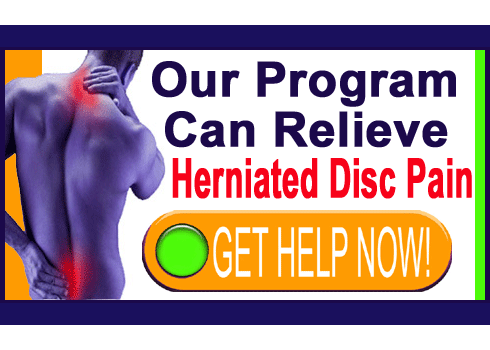 Loss of disc height and mass from a significant herniation or rupture can facilitate bone on bone contact between vertebrae and incite the arthritic processes. Treating the herniation will not provide any benefit in these circumstances.
Some central spinal stenosis caused by large, pressured central herniated discs might cause spinal cord compression, which may or may not be painful at the impingement site. Spinal cord compression might involve a great number of variables in terms of effects and expressions.
Ruptured discs might cause chemical radiculitis to affect the spinal cord or spinal nerves. Pain may exist locally, or at innervated locations for each affected nerve tissue.
Symptomatic Herniated Discs May Cause Limb Pain
The most common diagnosis associated with herniated discs to explain symptoms is compression of a spinal nerve root. This is caused most often by a posterolateral herniation compressing a nerve root within the neural foramen. Compression might cause mild to moderate pain locally in the back for a short time, but will then fade to create only symptoms in the area of the body innervated by the nerve.
Initial symptomology of these types of disc pathologies includes dull pain, tingling and numbness in the innervated region. Eventually, objective numbness will take over, followed by weakness in the innervated region. These affected areas are most commonly located in the shoulders, arms, hands or the legs or feet. This is the factual expression of a real pinched nerve according to all scientific research and clinical models.
The most common consequences of true pathological herniated discs that pinch nerves include sciatica and upper appendage tingling, weakness and numbness. We see many cases of diagnosed carpal tunnel syndrome that defied surgery, since the symptoms were actually caused by cervical spinal pathologies, such as herniated discs compressing the sensitive nerve roots which innervate the wrist and hand.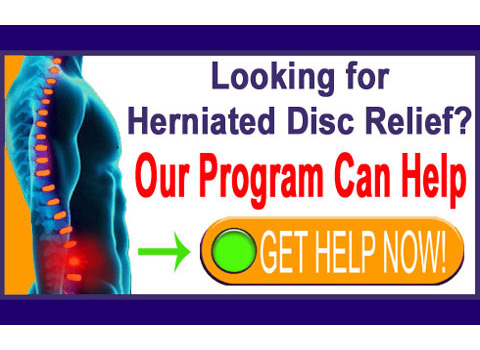 Symptomatic Herniated Discs Do Not Cause Back Pain Facts
Medical science has proven that most herniated discs are incidental findings in back pain patients. The symptoms expressed could not possibly be caused by a herniation, due to the prevalence of pain that is far too diverse and widespread to make any logical sense. Furthermore, since most back pain does not provide any verifiable evidence of mechanism, herniated discs, just like most spinal irregularities, are usually discounted as causative factors by intelligent and enlightened doctors.
Why then do so many patients undergo needless herniated disc surgery every year for back pain? Well, this question has some very dark answers, but most involve the business side of medicine and the simple truth that when money can be made, doctors will find a way to justify the means. Discectomy surgeries are considered routine and performed in mass numbers worldwide, much in the same manner as spinal fusions, despite having no proof that they provide any benefit at all for back pain or are necessary in over 99% of operations performed, also similar to spinal fusion…
We highly recommend that all diagnosed disc pain sufferers seek objective second opinions when being offered surgery, or any form of treatment for back pain that is being blamed on a herniated disc. In very few cases will the therapy be successful, since in very few cases is the diagnosis accurate.
Herniated Disc > Herniated Disc Facts > Herniated Discs Do Not Cause Back Pain