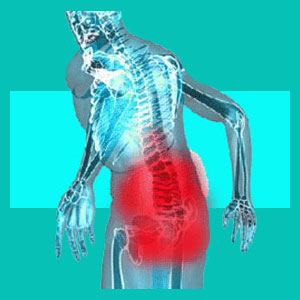 Intractable herniated disc pain is a terrible torture that affects hundreds of millions of people worldwide according to diagnostic statistics. However, we find that most pain blamed on herniated discs is actually misdiagnosed. Sure, the pain is very real and life-altering, but the source is rarely the poor maligned spinal disc. We know this for sure since the vast majority of disc treatments and surgeries fail to provide relief, even when the structural reason suspected of creating pain is rectified completely.
Intractable back or neck pain are some of the worst possible fates in life. This type of chronic misery takes control and prevents living normally, influencing work, family time and future aspirations. In many ways, people with severe back pain are much more incapacitated than people with verified disabilities. Why is chronic back pain so awful and why does it exist in such ridiculously high numbers of people in the modern world?
This discussion investigates the reality of living with intractable herniated disc pain. We will provide information that every chronic pain sufferer needs to know, especially if their pain has been blamed on a degenerated or herniated disc in the vertebral column.
Intractable Disc Pain Experience
Having pain that never ends or flare-ups recurrently, is hell on Earth. A patient can not live normally, plan for the future or accomplish in the present, since their pain becomes the main focus of their life. Disability is a common consequence of herniated discs and remains one of the primary justifications for legal disability claims in the developed world.
Intractable pain, by definition, is difficult, if not impossible to manage. Most patients are desperate to find relief and will do so at any collateral cost, including subjecting themselves to toxic oral-route drugs, hazardous epidural injections and a wide range of surgical butchery procedures in order to pursue a cure.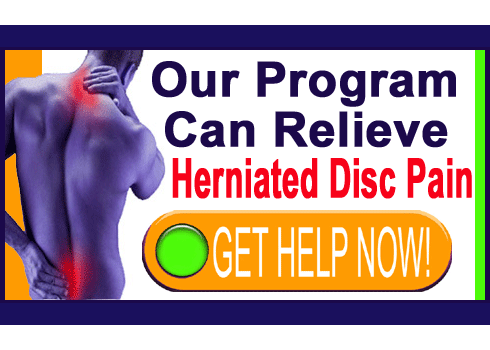 If these trials and tribulations eventually led to this cure, the risk might be worthwhile. However, statistically, herniated disc treatments (and especially surgeries) fail more often than therapy for any other type of diagnosed back pain. This is a chilling statistic, considering that herniated discs are the MOST often diagnosed source of back pain… Just think about the number of patients who endure unsuccessful treatment each year. Are you one of them?
Intractable Herniated Disc Pain Blame Game
Herniated discs are the most commonly diagnosed spinal abnormalities. They are so common that now, virtually all enlightened doctors tend to think of them as normal, rather than atypical. This is especially true in the mid to lower cervical and lower lumbar regions, where more people demonstrate herniated discs than anywhere else in the spine.
Doctors also know that there is absolutely no proof that herniated discs are inherently pathological. Countless people have them, yet most do not suffer any pain. In people who do suffer pain, the degree of pain is often completely disproportionate to the clinical presentation of the disc abnormality, with relatively minor disc herniations often producing intractable pain, while some extremely severe varieties might remain completely asymptomatic.
Herniated discs can surely cause pain, and related neurological symptomology, but in many diagnosed patients, evidence of pathology is absent and the symptoms often do not even correlate to the diagnosis by location, expression, severity or duration.
Regardless of these facts, once pain has been diagnosed as coming from one or more herniated discs, most patients tend to worsen. This is due to the nocebo effect of the diagnosis, since virtually everyone knows and fears the words "herniated disc" and all that they imply in the modern world: chronic pain, treatment-resistant nature and eventual surgery. However, none of these things has to be the reality of a typical herniated disc.
In areas where herniated discs are rarely diagnosed (due to poverty, popularity of traditional healing practices or lack of availability of modern diagnostic services), they still exist in identical proportion to areas where they are diagnosed in epidemic numbers. However, chronic pain in the back or neck is virtually unheard of, despite people demonstrating the exact same spinal anatomy and abnormalities that affect people in "developed" medical infrastructure countries.
Intractable Herniated Disc Pain Misconceptions
Doctors, drug companies and surgical product manufacturers have done an exemplary job in creating fear surrounding herniated discs. However, the reality of medical fact points to most disc abnormalities as being completely normal, asymptomatic (or only mildly and temporarily symptomatic) and certainly not in need of any dramatic medical intervention.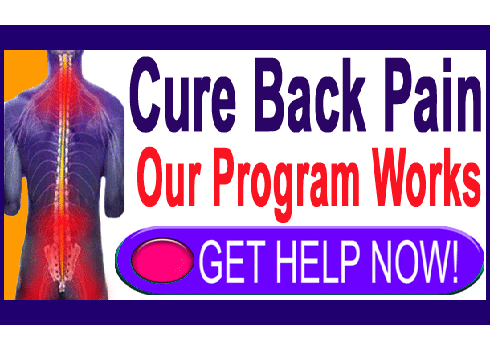 There are exceptions to this rule, since some herniated discs can cause big problems when they compress the spinal cord, cauda equina or individual nerve roots. Herniated discs do have pathological potential, but in most instances, this potential is never realized. This is fact. In cases where a verified pathology exists, most herniated discs will resolve by themselves, leaving only a small percentage that might actually warrant invasive or dangerous treatment. Yes, pain management drugs certainly do qualify as "dangerous treatment", since they expose the patient to terrible systemic health risks that are far worse than back pain…
It is vital that all patients learn the facts of herniated discs and how these scapegoats have become solid money-makers in the modern diagnostic community. Care providers know that once diagnosed, a patient will likely be in profitable care for a very long time, culminating with surgery that will NOT cure them, but instead land them right back into symptomatic and rehabilitative care all over again. This is the truth, but it does not have to be your reality.
Herniated Disc > Herniated Disc Advice > Intractable Herniated Disc Pain