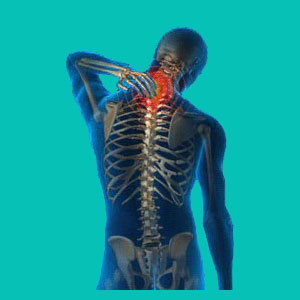 Mindbody medicine for herniated discs does nothing to resolve intervertebral structural abnormalities, yet these are some of the most effective of all disc-related back pain treatments. How is this possible? What is mindbody medicine anyway?
The efficacy of mindbody medical practices far exceeds all the accepted "gold standard" therapies that are used for treating herniated discs. This is not difficult to do actually, since herniated disc treatment is known to fail more often than it succeeds. However, mindbody medical practices rarely fail, for they actually work on the root cause of chronic back and neck pain instead of wasting time, effort, money and hope trying to "cure" a herniated disc.
This vital essay explores the use of mindbody medicine in herniated disc patients. We will detail our many years' of experience at the forefront of mindbody medicine and compare treatment outcomes to traditional medical and complementary medical care.
Mindbody Medicine for Herniated Discs Defined
Mindbody medicine is composed of various therapies which seek to address the root causes of pain in the mind, since these affect the body. The vast majority of people with chronic back pain are suffering from psychogenic causation, psychosomatic perpetuation and/or psychoemotional overlay. Doctors know that very few cases of chronic pain are sourced by any structural, purely physical origin… However, for the sake of profit, this is information rarely heard by laymen patients in the general population.
Mindbody medicine can also be called knowledge therapy, a more common name in some circles. The treatment does nothing to address physical problems in the body. Instead, it focuses on educating the patient as to why they actually have enduring pain and just as importantly, why they do not…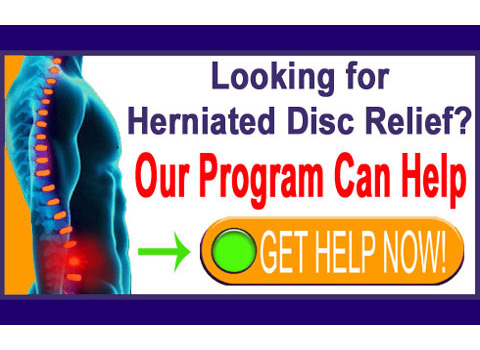 Mindbody medicine has become a major focus in the modern healthcare industry by care providers who actually want to help patients, rather than just make a comfortable living practicing antiquated and often barbaric traditional Cartesian medicine. Doctors of mindbody medicine embrace a holistic philosophy that teaches the truth of the human organism… A person is far more than a physical body to be engineered using drugs and surgery, A person is an impossibly complex creature whose mind is actually the general in charge of all matters of health and disease. Train the mind to create heath and true health will surely follow.
Mindbody Medicine for Disc Pain
Despite not using drugs, surgery, chiropractic, massage, injections or any other type of physical care, knowledge therapy has provided more true and lasting cures than any of the usual types of herniated disc treatments. Success statistics range between 90% and 98%, depending on the source. Meanwhile, most traditional healthcare practices demonstrate horrible statistics for actually resolving herniated disc pain. These rates range between 0% and about 40% at best for the most enlightened medical therapies…
We all know people who have herniated disc pain. This pain comes and goes, possibly becomes debilitating and influences life for decades. How many of these people have enjoyed a real cure using ANY type of traditional healthcare practice? We know so few… Meanwhile, the number of people who have been able to end chronic pain using knowledge therapy are legion worldwide. The treatment has proven itself to be the answer which so many patients have searched for unsuccessfully. Unfortunately, it took them so long to abandon hope in traditional care and actually open themselves up to a paradigm shift in treatment. This is what is required to begin understanding how and why knowledge therapy actually works. It just takes actually embracing the logic of the therapy in order to be rewarded with its considerable benefits. Knowledge therapy is a completely self-managed plan of care, which is also why it is so angrily ignored by healthcare providers who want to make money AT YOUR EXPENSE: The expense of pain and suffering to fuel their economic bottom line…
If we had to place all our hopes on just one treatment for people with any type of chronic pain, it would be mindbody medicine every time. This is how effective the treatment truly is.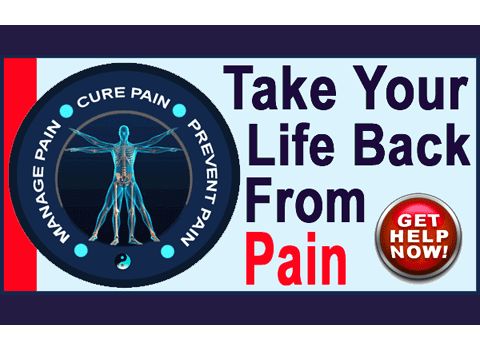 Mindbody Medicine for Herniated Discs Comparison
Let's look at a comparative analysis of mindbody medicine versus the most common herniated disc therapies:
Knowledge therapy is free of cost, or nearly free if you choose to invest in your own books and study programs. The typical cost of a full range of knowledge therapy materials is under $100 and can be found in the library for free. Knowledge therapy has no risks. Actually, it is constructive and encourages optimal physical and psychoemotional health for life. Knowledge therapy is not an alternative treatment. It is traditional medicine, created and perfected by a renowned physical, Dr. John E. Sarno of the NYU Medical Center in Manhattan, NY. Knowledge therapy can actually end pain forever with no need for ongoing care of any kind. In fact, that is its primary goal.
Ok, let's compare this to the usual therapies for herniated discs…
Drug therapies are literally toxic. Long-term use of pharmaceutical products is a death sentence. The consequences of powerful pain pills will make the pain of a herniated disc seem insignificant. Drugs kill. It's as simple as that. Drug injections spare the system GI effects, but have nasty effects of their own and are well known to lose effectiveness with each successive round of therapy.
Surgery is great when a herniated disc is truly pathological and some truly are. However, only a tiny fraction of herniated discs require surgery or will benefit from it. We are talking about 1% to 2%. Surgery is terrible to endure, leaves permanent damage and can go horribly wrong via complications. Even when all goes perfectly, virtually all disc surgery fails to relieve pain over timelines of 7 years.
Chiropractic, massage and other symptomatic complementary care methods are natural and holistic. These are great attributes. However, they can be very expensive and must be maintained long-term in order to remain effective. There is virtually no cure possible using complementary care, except when spinal decompression is utilized to resolve a pathological herniated disc or simply due to the passage of time that occurs with treatment being incidental to recovery… Most patients in complementary care do not get worse, but seldom realize cures. They simply hang on and keep paying in order to keep living without the worst of their pain.
Herniated Disc > Herniated Disc Treatments > Mindbody Medicine for Herniated Discs