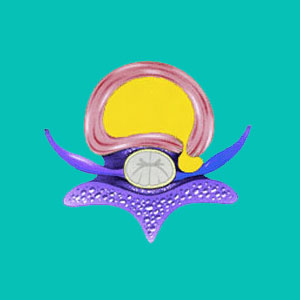 Is herniated disc prevention possible? With proactive effort, can a person actually prevent a herniated disc from occurring? These questions are important considerations for care providers and the general public, as well, since herniated discs are the most common of all spinal diagnoses related to chronic back pain.
Herniated discs remain the most hotly debated of all spinal conditions. This is because they continue to be implicated as the source of pain in so many patients where no evidence of pathology has been discovered. Additionally, science has long proven that herniated discs are not inherently painful or problematic in any way. Only rare herniated discs will actually cause symptoms. So why does everyone seem to be suffering back pain due to a herniated disc and can this pain be prevented?
This fascinating article delves into preventing herniated discs, as well as preventing pain that has been blamed on a herniated disc. We will provide revolutionary evidence that will help answer the question: Are herniated discs preventable?
Herniated Disc Prevention Possibilities
Is it possible to prevent a herniated disc from occurring in the human spine? No. It is not. Not everyone has herniated disc, but most people will develop one or more in the neck or lower back as they get older. Furthermore, the structural state of spinal discs is always in flux, with discs routinely bulging and returning to normal condition throughout life due to stress, injury, exertion and even the effects of gravity on the anatomy.
Herniated discs are now widely considered normal occurrences in the human spine. While proactive efforts to preserve the body and prevent injury can help to stop herniations from occurring, there is no sure-fire way to prevent them for certain. Some people develop herniations without any trauma at all. They merely occur due to perfectly normal and expected spinal aging. Unless we can stop the aging processes, herniated discs will remain a nearly universal human phenomenon.
Remember that degenerative disc disease (which should actually simply be known as disc desiccation) is universal and is a leading contributor to intervertebral herniation. When combined with the extensive range of motion and stresses that the human spine endures, this disc desiccation will lead to herniated discs in the lower lumbar and mid to lower cervical regions in many adults.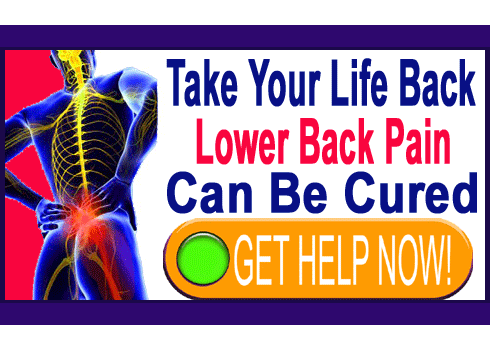 Preventing Herniated Disc Pain
While it is not possible to prevent a herniated disc, it is certainly possible to minimize the chances of suffering pain from the intervertebral abnormality. This is because statistically, only a small percentage of spinal disc abnormalities are problematic. Of these, many painful symptoms will resolve on their own, without any treatment necessary.
So why then do so many people suffer chronic back pain as a result of diagnosed herniated discs? Well actually they don't… They are often suffering from a lack of knowledge, combined with a powerful nocebo effect fueling horrific mindbody pain syndromes.
This fact has been proven in the amazing work of Dr. John E. Sarno and many of his peers over decades of time. Even leaving this important research out of the equation, the very same doctors who diagnose disc abnormalities as the source of pain (incorrectly) every day have also proven that most of these conditions are innocent, since there is little, if any, correlation between pain and the incidence of herniated discs.
Plenty of people have herniated discs, but have no pain. They tend develop pain after being informed of the disc abnormality, which also reinforces the power of the nocebo effect. In people who do have herniated discs and also suffer back pain, the symptoms rarely correlate to the disc diagnosis by location, expression, duration or severity. This is a truth that remains out of the public perception of herniated discs and would really help to minimize pain if it were better known among laymen patients.
When herniated discs are indeed the cause of pain, they tend to react positively to appropriate treatment. However, the average case of disc-related back pain is basically incurable. Patients receive all manner of treatment and often undergo multiple surgeries over time. Do they ever find their cure? Statistically no… They do not. All of these facts reinforce why herniated discs remain THE most misdiagnosed of all suspected back pain causes.
Herniated Disc Prevention Tips
Ok, so now we have an interesting conundrum. Herniated discs can not be prevented structurally, but pain can largely be prevented simply through education (also known as knowledge therapy). Here are some important tips that can help anyone to avoid chronic back pain problems in association with a herniated disc: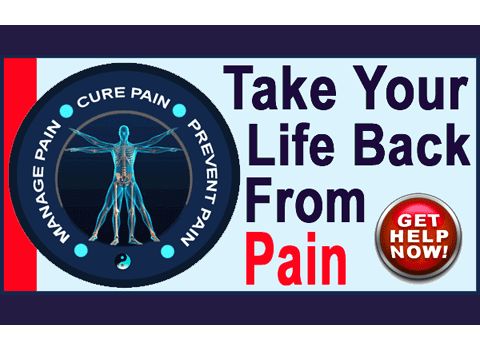 Of course, treat your body with respect. Do not put yourself in situations that are likely to damage your spine. Remember that spinal abnormalities due to injury can be painful and some herniated discs are no exception to this rule. Use proper form and ergonomics when working or exercising. This will really help to mitigate the chances of injury.
Maintain good health and remember that the body and mind work together to create all states of wellness and disease. Eat right, exercise, stay height/weight proportionate and be intuitive about your psychoemotional state.
Learn the facts about herniated discs and why these conditions remain the most widely implicated back pain scapegoats in the world today. Simply understanding these simple truths will do the most towards preventing chronic back pain throughout life, since you will no longer be a victim of the considerable and purposeful nocebo effect targeting you within the healthcare industry.
Herniated Disc > Herniated Disc Advice > Herniated Disc Prevention