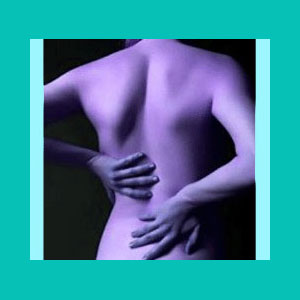 Do you experience regular or occasional insomnia from a herniated disc? Is your disc problem causing you to lose sleep due to pain, anxiety or the inability to get comfortable in bed? If so, you definitely need help, since sleep in a fundamental need and an inherent component of good health. Basically, if you can not sleep, then you can not live well or be truly healthy.
Back and neck pain sufferers often suffer diminished sleep capacity. There are many reasons for this to occur. In general, people with all forms of chronic pain list insomnia as a top 10 symptom, with hundreds of millions of people being affected nightly all around the world. We have witnessed the collateral negative consequences of sleep deprivation on people for more than 15 years and know for sure that all patients who suffer insomnia must find help or face ever-growing health issues.
This discussion helps patients who are suffering insomnia from a herniated disc. We will explain why disc problems may interfere with sleep, as well as how patients can find restful time despite having one or more spinal disc abnormalities. If you need help right now for herniated disc insomnia, then this focused dialog is perfect for you.
Insomnia from a Herniated Disc Causes
Insomnia can be enacted by different factors in different people, including any of the following causative and contributory issues:
Insomnia can be caused by herniated disc pain itself, including related spasms and cramping. Chronic pain when attempting to rest can prevent sleep in even the most exhausted individuals.
Other neurological symptoms might prevent sleep in less common scenarios, including tingling, numbness burning sensations, even when these expressions would not be classified as painful in a traditional way.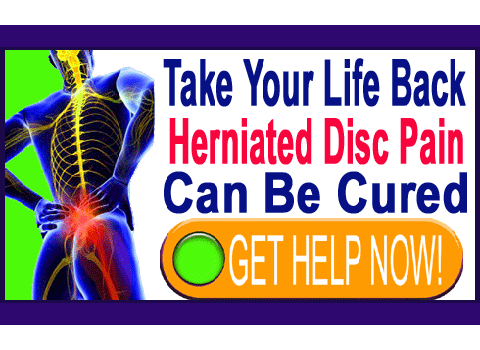 Insomnia can be caused by anxiety related to the herniated disc diagnosis itself or disc-related anxiety about work, family or the future.
Non-related psychoemotional issues are usually the root cause of insomnia, but will typically be linked to the diagnosis of a herniated disc through the mindbody interactions. We examine this common case profile in the section below.
Can't Sleep with a Herniated Disc?
How does a herniated disc interfere with sleep exactly? There are several possible mechanisms that might be exacerbated when a patient reclines to rest and recuperate from a long and possibly stressful day of activity:
Some herniated discs are symptomatically worsened by positional changes. Lying down in a certain way might aggravate them, by increasing the stress on the spine or pressure on compressed nerve tissue. Remember that the body is organically designed to find comfort when reclining, so this explanation may not be valid in many cases of blaming a mattress, pillow or anatomical position.
Insomnia can be caused by neurological dysfunction that might lead to cramps in various parts of the body when the patient is sleeping or attempting to sleep. Innervation issues can cause cramping in the feet, calf, arms or hands, depending on where the spinal disc issue exists in the vertebral column. As people get older, leg and foot cramps often worsen at night. These issues may or may not be related to herniated disc problems, since other causes include the epidemic occurrence of obesity and diabetes, as well as mindbody ischemia detailed in the following paragraphs.
Herniated discs can certainly play havoc with the mind through the nocebo effect of the diagnosis, causing people inordinate or justified worry for themselves, their family, their jobs, their future, etc. Worry tends to become acute during times when no sensory stimulation is present, such as when trying to relax and sleep in a dark, quiet room. Overcoming this anxiety is not difficult, but it will take learning the facts about herniated discs and applying some knowledge therapy techniques.
In many, many patients, there exists a primary gain mindbody mechanism for their pain and their symptoms are unfairly being blamed on the coincidental herniated disc. These cases of herniated disc scapegoats represent the rule, rather than the exception, since most herniated discs have been proven to be asymptomatic. The disc will act as a perfect scapegoat for the pain, even though the symptoms are generated by issues within the mind, rather than the spine. The fact that these issues express themselves at the border between consciousness and unconsciousness provides even more supportive evidence of their true nature. Fortunately, these types of ischemic chronic pain syndromes can be easily resolved using appropriate treatment in the form of knowledge therapy.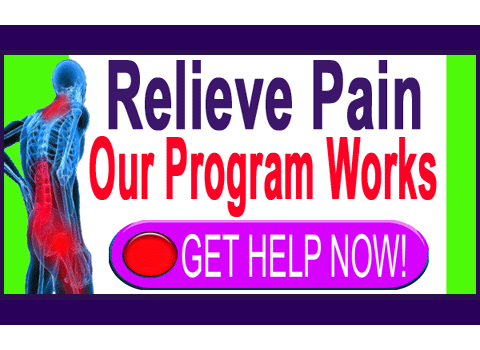 Curing Insomnia from a Herniated Disc
Some truly pathological herniated discs can benefit from changes to sleeping position, mattress or pillow. However, these cases are not common and most of these types of lifestyle and product-related changes will prove ineffective over long timelines. Remember that the body is naturally designed to find peace when resting, but this is often not the case with the overactive mind, particularly when subconscious sensitivities have been repressed from the consciousness and seek to gain recognition near the time of sleep. Therefore, we tend to focus our treatment efforts on the mind, since experience has shown us that this organ is the underlying source of chronic pain far more often than the spine.
Knowledge therapy is a great intervention for all forms of herniated disc insomnia. There are no risks and patients will universally benefit, even if they can not be completely cured. Our proven pain relief program can make short work of these symptoms and has helped hundreds of thousands of people to overcome insomnia from a herniated disc. Our program is also beneficial even if you do suffer from rare cases of purely structurally-motivated pain caused by a herniated disc.
Herniated Disc > Herniated Disc Advice > Insomnia from a Herniated Disc